San Francisco Food Tech Mixer
March 29, 2016 @ 6:00 pm

-

8:00 pm

$20
Indulge your minds to the San Francisco Food Tech scene by joining us on Tuesday March 29th from 6:00pm to 8:00pm to network and connect with other Food Tech professionals. That you are either an innovator, launching your brand, looking to start your company, work in the food and tech industry or just looking to meet great San Francisco, Bay Area professionals, this event is made for you! This is our first Professional Connector event at General Assembly SF located at 225 Bush St, San Francisco this year! We look forward to see you there!

Share and RSVP now at http://food-tech-san-francisco.eventbrite.com

Come and meet some of the best SF Bay Area Professional while enjoying complimentary drinks and snacks from our venue sponsor General Assembly.
The Event is $12 for Early Birds then only $15… All our tickets include complimentary drinks and snacks as well as raffle and more!
The event is from 6:00pm to 8:00pm.
RSVP now! At the door is $20.
http://food-tech-san-francisco.eventbrite.com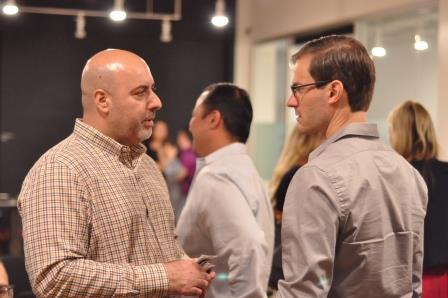 SF Professional Connector – 


@Profconnector 
General Assembly – SF – 225 Bush St San Francisco, CA 94104 
Tuesday, March 29th, 2016 from 6:00 PM to 8:00 PM 

Network and socialize with other professional enthusiasts, successful entrepreneurs, business owners, attorneys, bankers, real estate developers, physicians, technology gurus, sales and marketing experts and other professionals who live or work around the Bay Area.
Make new business and personal connections while learning the tools to fund your business. Learn from industry experts and your host keynote speaker and marketing expert David Mitroff, Ph.D. to improve your networking efforts.
WHY PAY $15 FOR ONE EVENT
WHEN YOU CAN PAY ONLY $34 A MONTH TO ATTEND ALL OUR EVENTS!
More information at http://davidmitroff.com/vip-membership/
Experts: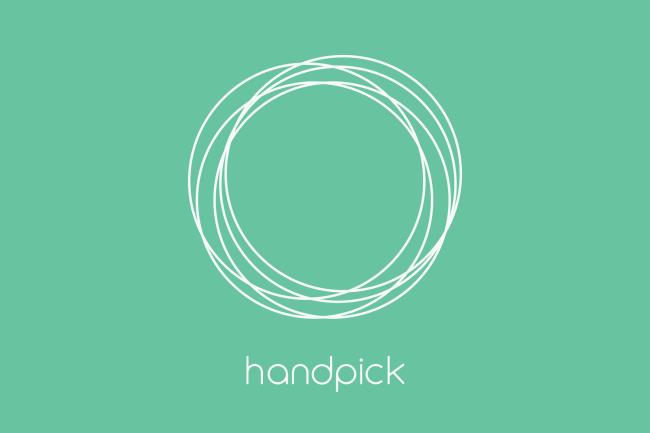 Cedric Auger, Director of Strategic Partnerships at Handpick.com
Handpick is an innovative food discovery app that's solving the universal problem of what to do with ingredients, by providing dish ideas using what you have on hand. Handpick's 10 million socially shared food posts include dishes from 1.6 million content creators worldwide.
Download Handpick and see what the world is eating.www.handpick.com. 

 Stas Matviyenko, CEO at Allsetnow.com
Allset offers people the shortest way to a sit-down lunch at a restaurant, so they can make the most of their lunchtime: enjoy the full restaurant experience, take a real break and always be on time.
 Allset was created for restaurants that want to evolve their hospitality and bring new audience. They aim at helping restaurants deliver better dining experience — everything that makes guests think: "This place is awesome!".
Download Allset and have your lunch served on your time at your favorite restaurant. www.AllSetNow.com
Sponsor: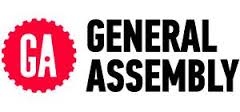 At General Assembly, they are creating a global community of individuals empowered to pursue work they love, by offering full-time immersive programs, long-form courses, and classes and workshops on the most relevant skills of the 21st century – from web development and user experience design, to business fundamentals, to data science, to product management and digital marketing.
Professional Connector. A vision of Piedmont Avenue Inc.

Professional Connector. A vision of Piedmont Avenue Consulting, Inc.
We organize and promote hundreds of Bay Area business networking and social mixers to specifically target Business Strategies and Small Medium Business Enterprises and provide industry professionals with a chance to make new business and personal connections, build their network, find new clients, and expand their business. We bring the SF Bay Area working community together and strive to promote positive business relationships. 
Our Event Host – David Mitroff, Ph.D.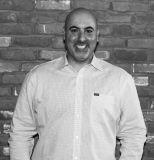 Networker and Entrepreneur. David is the Founder and Chief Consultant of our Premium Sponser: Piedmont Avenue Consulting (www.PiedmontAve.com), a San Francisco Bay Area based business development and marketing consulting firm. David and his team work with clients of various sizes, across numerous markets to create brand awareness, strengthen customer loyalty and streamline business processes, – thats what makes him the perfect Mediator at our events. David also founded Bespoke Group Luxury Collective. He continually collaborates with several consultant groups, merchant associations, and charities to best serve the SF Bay Area community.

---
WHY PAY $15 FOR ONE EVENT
WHEN YOU CAN PAY ONLY $34 A MONTH TO ATTEND ALL OUR EVENTS!
More information at http://davidmitroff.com/vip-membership/

Professional Connector VIP Members receive early notifications of events, can attend all our Professional Connector events including happy hours, startup mixers, expert panel events, networking and social events and more for all one set price of $34! Also get access to special VIP events, conferences, and workshops with our partners. You can also pay for the year in advance and receive a 10% discount. Join today while we still have the low introductory price! More information at http://davidmitroff.com/vip-membership/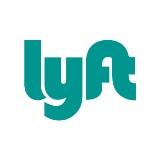 Don't Drink and Drive
Download the Lyft app
Use the Code "PACvip" and recieve $25 dollars off your first ride.
Ride to or from this event for free!
RSVP Now! At this point you have all the information you need…   
… However, if you want even MORE information, feel free to keep reading.
 Why & Who should attend this event? 
 Do you own a business in Berkeley or in East Bay? Come mingle and network with other business owners in the San Francisco Bay Area.
Are you in the hospitality business? Come see how an event like this networking mixer can enhance workforce and customer service experience in your business.
 Are you looking to build an effective business in the resturant industry?  One of the best ways to leverage your restaurat brand and presence is by reviewing other restaurants marketing strategies.
Also, professionals who want to socialize, entrepreneurs, business owners, attorneys, bankers, real estate developers, physicians, technology gurus, sales and marketing experts, and others will greatly benefit from attending and networking with each other at this event. 
How many people show up?
 Our events usually see anywhere from 45 to 400 people depending on the venue. We make sure people are open and approachable, regardless of how many people show up. You will be able to meet and talk to anyone; our greeters will be there to make introductions and keep things moving.
What to Bring:
 Bring your business cards. Bring at least one card for the event organizer, so we can enter you in a raffle.
How to Dress:
This is after work networking, so even if you did not work…pretend and dress like you did! We all look good when we dress professionally. We always take pictures at our events, so you want to look your best!
Photography:
Our events are photographed for our Websites and Social Media sites. By attending our event, you give us permission to take photographs and use the images. All participants at our events are beautiful people and are subject to be photographed and used to promote future events. 
Our Partners and Sponsors

SuperTasker's vision is to be your 'Digital HelpDesk in the Cloud', allowing you to outsource and manage high volumes of small tasks, super fast, to a pool of curated experts.

Unlike with existing marketplace models where there is a lot of friction in selection, price setting and delivery, SuperTasker uses intelligent algorithms to route the work to the most suited available taskers with a proven track record, so the work starts immediately. Delivery is time-boxed so you only pay for results, and price is set dynamically based on availability and demand in real time.
Use the following link http://bit.ly/1CfppGX and Code PAC50 to receive a $50 credit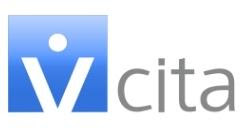 vCita alllows businesses to capture more clients and provide better service to your existing clients. vCita provides lead generation, online scheduling, and invoicing for small businesses all in one easy to use resource. Learn more at www.bitly.com/vcita-piedmontave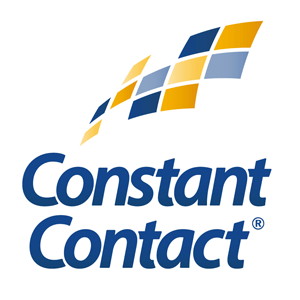 Constant Contact provides the perfect Small Business Marketing suite of tools to help you reach, engage, and acquire new customers through email, events, and social media. David Mitroff, Ph.D. is one of the few certified Local Experts for Constant Contact in Northern California. Learn more at piedmontconsulting.constantcontact.com
Email Marketing Strategies to Grow Your Business Through Networking  
Email Marketing, especially when combined with Social Media makes information more accessible and useful by combining together technology, content, and social interaction in many forms including websites, blogs, podcasts, video-sharing, social bookmarking, review sites, email marketing, event promotion, instant messaging, mobile apps, and more. In this session, David Mitroff, Ph.D., will provide an overview and examples of how to use Constant Contact Email Marketing.
 Want to try one of Constant Contact's online tools – Email Marketing, Social Campaigns or Survey tool? Get a free trial at PiedmontConsulting.ConstantContact.com
Want to Volunteer?
We are looking for volunteers to help out at our events. Please introduce yourself to us or email Events@WalnutCreekEvents.com and let us know how you would like to volunteer and we can then better determine if their is a good fit.
Greeters
Photographers
Social Media Promoters
Want to be a Sponsor?
 Advertise and promote your business to our huge audience across emails, at events, and on our website and social media sites. Please contact us to learn more and to determine if there is a good fit.
Gifts and Donations

Raffle Items

Food and Drinks

Event Space Sponsor
Terms & Conditions:
 By completing your online registration you are accepting and agreeing to our Terms & Conditions including giving us permission to take photographs and use your image or likeness, agree that all sales are final and NO REFUNDS will be offered regardless of changes to venue, date, time, speakers, guest list, numbers of attendees, sponsors or other details. Furthermore mistakes in event descriptions or text may occur and buyer is responsible for verifying any discrepancies or concerns prior to registration by contacting us via the contact us links or emails provided on event pages. You furthermore agree to contact us prior to attending the event or at most two (2) days after the event and clearly explain any issue. Any disbutes over payments that are made by you directly contacting any merchants (paypal, google, meetup, contstant contact, square, eventbrite, etc.) will be automatically declined and you will be responsible for any chargeback or bank reversal fees. In extenuating circumstances and solely at our discretion, we may offer you a credit towards future events. If you do not accept our Terms & Conditions, do not register. Thank you for your cooperation.
All sales are final. No refunds or exchanges allowed.