SuperTasker Webinar: Grow your Marketing & Consulting Business
September 22, 2015 @ 10:00 am

-

11:00 am

In this webinar, hosted by SuperTasker and David Mitroff, Ph.D. Founder of Piedmont Avenue Consulting, we will review the essential strategies and best practices a business should understand in order to successfully develop.
Building a business is hard work, but you don't need to do it alone!
 http://growyourbiz.instapage.com


Expert Business Consultant, David Mitroff, will share his tips and tricks on how you can grow your marketing or consulting business with by using a few simple tools, like SuperTasker, to help you get your work done faster.
David Mitroff, Ph.D. is a Connector, Master Networker and Entrepreneur. David is the Founder and Chief Consultant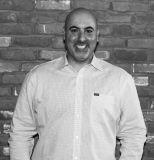 of Piedmont Avenue Consulting (www.PiedmontAve.com) a San Francisco Bay Area based business development and marketing consulting firm. David and his team work with clients across numerous markets and sizes to create brand awareness, strengthen customer loyalty and streamline business processes. David is an active member, on the executive board, or advisory committees for several organizations. He continually collaborates with several consultant groups, merchant associations, and charities to best serve the community.

Piedmont Avenue Consulting works with a wide range of clients and some specialties include California Law Firm Marketing, Business Consulting, Event Marketing, and Restaurant Marketing